Chinese Embassy in Uganda has hosted the Ministry of ICT at Grace Garden in Kampala on 21st August 2021, at a seminar in preparation for Uganda phase II of the Access to Satellite TV for 10,000 Village Project. Her Excellency the Economic and Commercial Counsellor Hon. Jiang Jiqing was the chief guest and flagged off the next phase of this project.
After a successful completion of Phase I 500 Uganda villages of the Access to Satellite TV for 10,000 Village Project in Uganda in 2019, the Chinese Government thrugh China Aid is set for Phase II of the same project.  The second phase which is set to start in August 2021 will see 400 villages in Uganda acquire 400 sets of Solar digital TV, 800 sets of solar projection TV system and 8000 sets of direct broadcast satellite terminal systems.
Each village will acquire 3 sets of satellite TV equipment in the public area, and selected 20 households to assist 20 sets of direct broadcast satellite terminal systems. Public area satellite equipment includes 1 32-inch digital TV all-in-one (including solar energy, satellite receiving antenna and accessories), and 2 projection TV systems (including solar energy, satellite receiving antenna and accessories). Home satellite equipment includes 20 sets of direct broadcast satellite terminal systems (including satellite receiving antennas and accessories).
The equipment that will be distributed in this project will include set up public free program packages and family paid program packages to provide TV program services. Among them, the public free program package sets a total not less than 20 TV programs for public free services. The family paid program package is set with no less than 30 sets of programs for the family paid service.
The villages selected to benefit from this project will shall have public places (such as village offices, schools, hospitals, etc.) since the equipment are aimed at ensuring that very many people have access to information.
Speaking at the preparation seminar for the implementation of this project, H.E Jiang Jiqing, Economic & Commercial Counsellor of Chinese Embassy in Uganda noted that the recipient of these equipment will get a chance to learn using these gadgets. She also added that the Chinese government is very excited for the second phase and they believe that StarTimes, the implementers of this project will execute this project much better than the first one.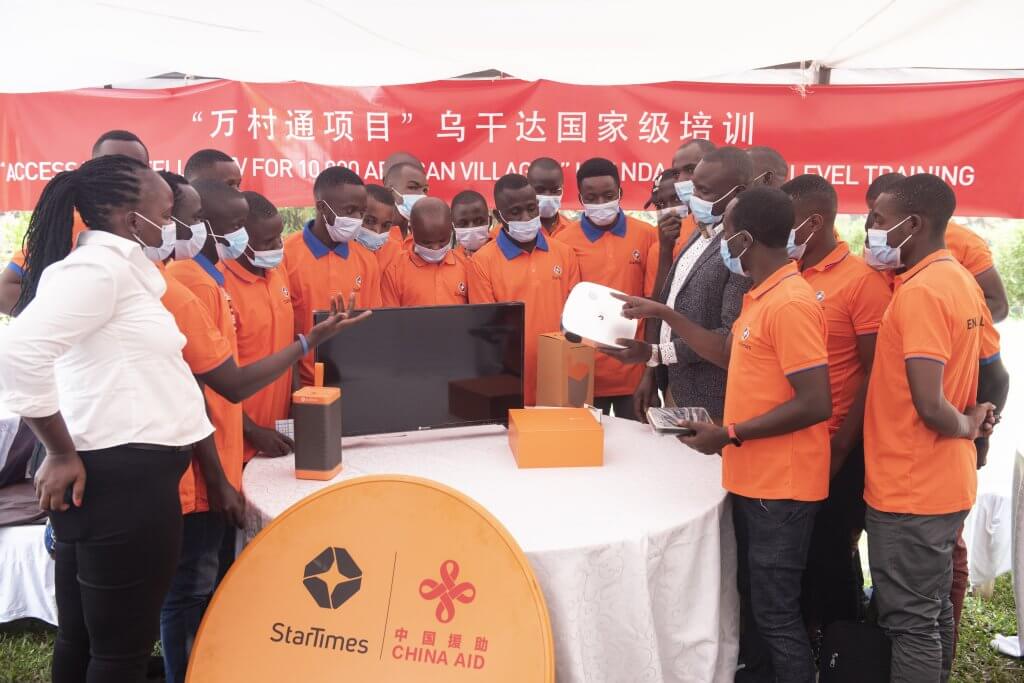 The Principal Engineer Ministry of ICT, Engineer Paul Edoi said that the Ugandan government through the Ministry of ICT welcomes the second phase of this project. The first phase was a massive success and we are positive a lot of Ugandans will benefit from this project as well. 
The StarTimes Project Director, Mr. Song, pledged timely delivery and execution of the second phase to ensure that Ugandans fully exercise their right to information. StarTimes has always provided affordable content for the past 11 years to Ugandans hence we have the capacity to handle the second phase in a timely manner.
Song also pledged that StarTimes will provide aftersales services to all the beneficiaries of this project so as to ensure continuous maintenance of the equipment.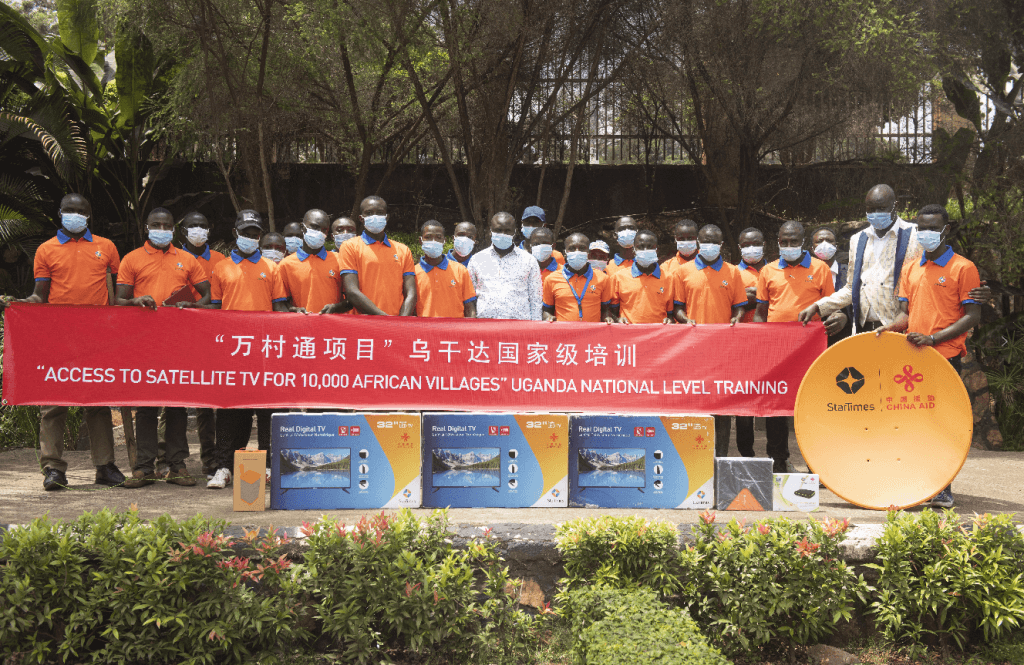 The major stakeholders in the implementation of this project the Chinese Embassy in Uganda, Ministry of ICT and National Guidance, who will supervise the project's success on behalf of their respective governments and StarTimes Uganda who are the implementers.
The first Phase of 500 Uganda villages project was launched by the Minister of Education and Sports, Hon. Janet Kataha Museveni in 2018 at SOS Children's Village in Kakiri and closed by then Speaker of Parliament and Woman MP for Kamuli District, Hon. Rebecca Alitwala Kadaga  in 2019 in Kamuli.